out of 4

Kozan Times

You can't officially be a swinger unless you have seen the film Swingers. It teaches you everything you need to know to be in the jive. The biggest lesson it teaches happens to be women. Men seem to wonder how the minds of women work. Why is it when you break up from a relationship, it takes you a while to forget about her? Then, when you forget, she calls back at the exact moment you forget. It boggles the mind. This movie shows exactly how the dating habits of males are.

The movie is about a guy named Mikey (John Favreau). He was a comedian in New York. Mikey broke up from a six year relationship six months ago. He then moves to Los Angeles. Mikey is in pieces. The only way to forget about her is to go club hoppin' and to find other women. So, with the help of Trent (Vince Vaughn) and the rest of his friends, they try to see what other women they can get.

This movie also has a special appearance by Big Bad Voodoo Daddy.

&nbsp

Pictures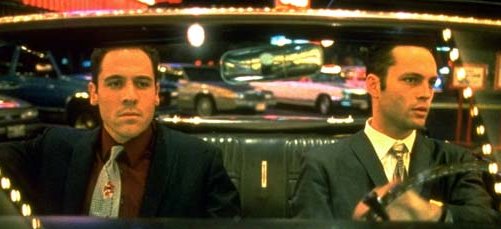 Here is a shot of when Mikey and Trent are driving to Las Vegas for the night.
Here, Sue and Trent are sitting around playing a video game. I happen to think that this is one of the funniest parts in the movie.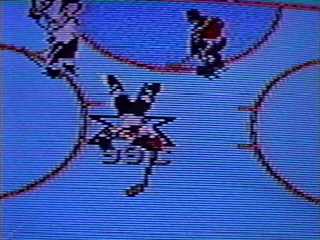 Here is a screen shot of when Trent makes Wayne Gretzky's head bleed on the hockey game.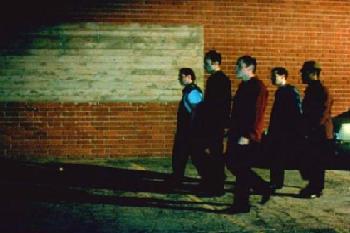 Here is the gang walking to their cars. This shot was taken just like in the movie Reservoir Dogs.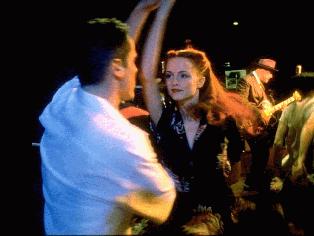 Here is Mikey dancing with Lorraine at The Derby. Can you see Scotty from Big Bad Voodoo Daddy in the background?
Cast
Jon Favreau-----------------------------------------------------------------Mike
Vince Vaughn---------------------------------------------------------------Trent
Ron Livingston---------------------------------------------------------------Rob
Patrick Van Horn------------------------------------------------------------ Sue
Alex Desert----------------------------------------------------------------Charles
Heather Graham---------------------------------------------------------Lorraine
Deena Martin--------------------------------------------------------------Christy
Katherine Kendall------------------------------------------------------------Lisa
Brooke Langton-------------------------------------------------------------Nikki
Maddie Corman------------------------------------------------Peek-a-Boo Girl
Credits
Director----------------------------------------------------------------Doug Liman
Screenwriter------------------------------------------------------------Jon Favreau
Producer----------------------------------------------------------------Victor Simpkins
&nbsp Nicole Shay LaLoggia
Co-producer-------------------------------------------------------------Jon Favreau
Executive producer-----------------------------------------------------Cary Woods
Line production--------------------------------------------------Nicole Shay LaLoggia
Associate producer--------------------------------------------------Bradford L. Schlei
&nbsp Avram Ludwig
Editor------------------------------------------------------------------Stephen Mirrione
Director of photography----------------------------------------------------Doug Liman
Composer-------------------------------------------------------------Justin Reinhardt
Music supervisor-------------------------------------------------------Julianne Kelley
Production designer----------------------------------------------------Brad Halvorson
Costume designer------------------------------------------------------Genevieve Tyrrell
HOME