"THE MISSING LINK BETWEEN THE RAT PACK AND ROCK & ROLL"

Set 'Em Up Joe is a swing/rock & roll band from New York City. They play many types of songs, both old and new. One minute they might play a song of their own, and the next minute they may play a Grand Funk Railroad tune with a hipster edge to it. The horn section is tight, they have a kickin' rhythm section, and the band is lead by a great vocalist. Together they make one swingin' band. So, Set 'Em Up Joe!!!

I saw Set 'Em Up Joe perform at Disney's Atlantic Dance during "Swing Day" on August 1st, 1999. That place was swingin' man! The attendance was at the highest it's ever been. There is no better band to play at that sort of occasion than these guys. They made the place jump 'till 1am.

I got to meet with the band after the third of four sets. They are a great bunch of guys! Every one of them. It was fun to talk to Greg because he is so down to earth and so extremely friendly. I got them to sign some autographs and got a couple of pictures.

I saw Joe at Atlantic Dance on November 19th & 20th. Once again they were great! They got a chance to play some new tunes that are in the works. Daddy's Radio is probably my favorite of the bunch. I love when it kicks into the street funk beat during the last chorus. Brian was in Japan doing some gigs, so Dave Berger from the Flying Neutrinos was behind the set. This was also the first time I had a chance to play with them. I ended up playing 2 tunes. I played Mr. Zoot Suit and Lovin' Machine. I had a blast! But, I wish I would have played better.

I saw Set 'Em Up Joe again and they were better than ever. They had brand new songs, a different (less retro) look, and they were fired up. I got another chance to play with the guys. I played Cat Scratchin' and Jailhouse Rock. Out of nowhere, they would throw me a huge improv solo and then Chris would have to sing me a horn riff so I could play background. It was intense but I had tons of fun! I'm hoping they will ask me back to play again next time.

Check out Set 'Em Up Joe's website at www.setemupjoe.com, and tell them that Late Night Johnny pointed you in there direction!!!

THE BAND
Set 'Em Up Joe
Greg Mangus
vocals
Mark Cally
guitar
Brian Floody
drums
Alex Norris
trumpet
Chris Creviston
tenor saxophone
Matt Hughes
bass
TOUR DATES
November
19-21 Atlantic Dance, DisneyWorld, Orlando, FL 9pm - 1am
December
9-Columbus, Ohio Venue TBD
10-Columbus, Ohio Venue TBD
11-Honda Corporate Event-Columbus, Ohio
PICTURES
Is there an opening in the Rat Pack?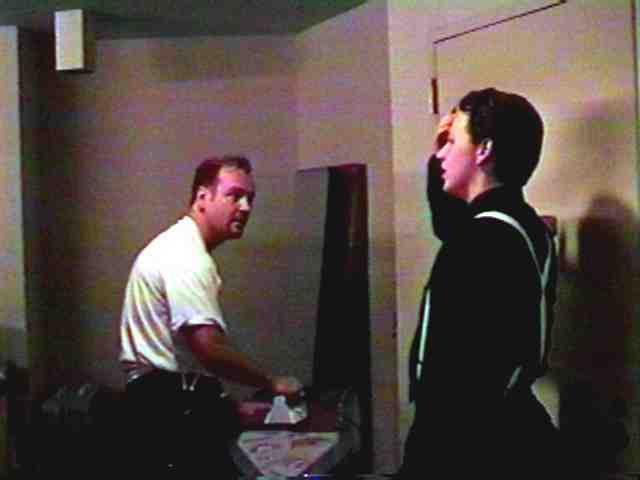 How many times do I have to tell you Greg? You can hire someone to do that!
Here I am with my favorite group of boozers.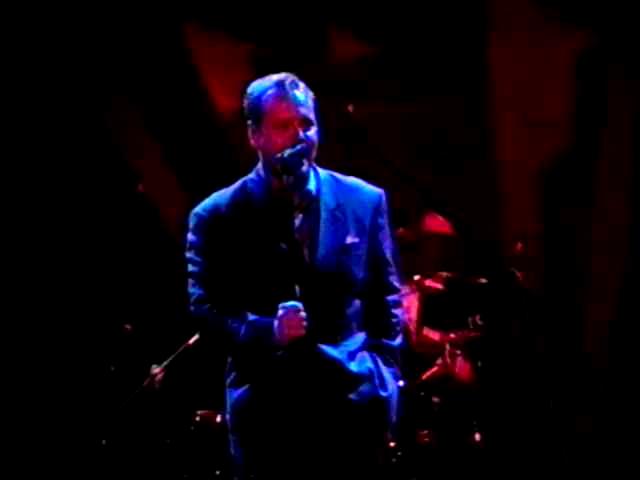 "It's Ring-A-Ding-Ding Time!!!"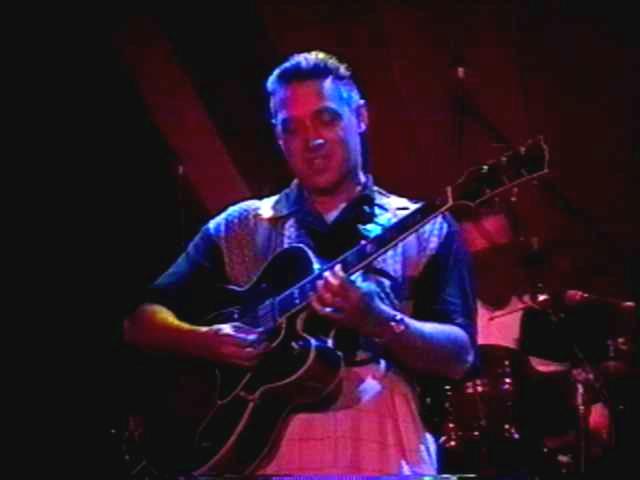 Mark Cally wails a song on his guitar.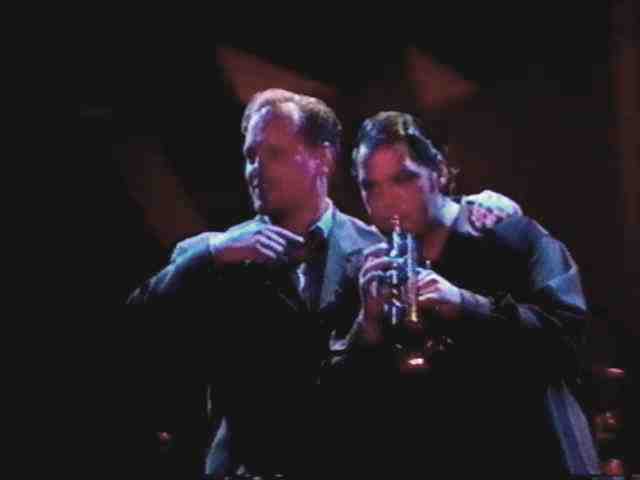 Mr. Alex Norris ladies and gentlemen!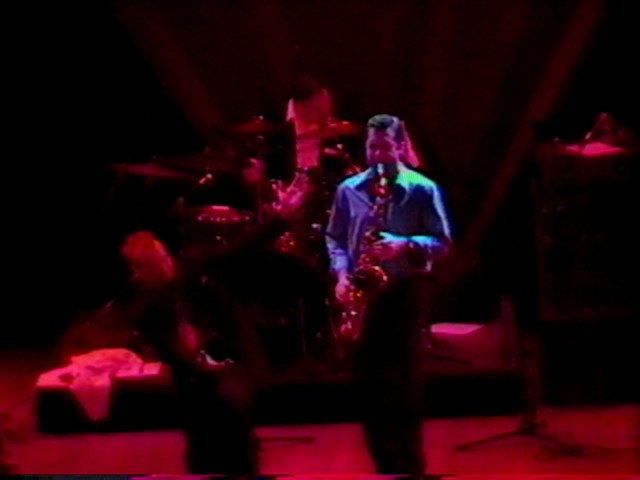 The sax machine!
Floody! Floody! Floody!
"Hit me with a hot dog."
Here I am playin' t-bone with the gang.
Alex rocks out on his pink guitar.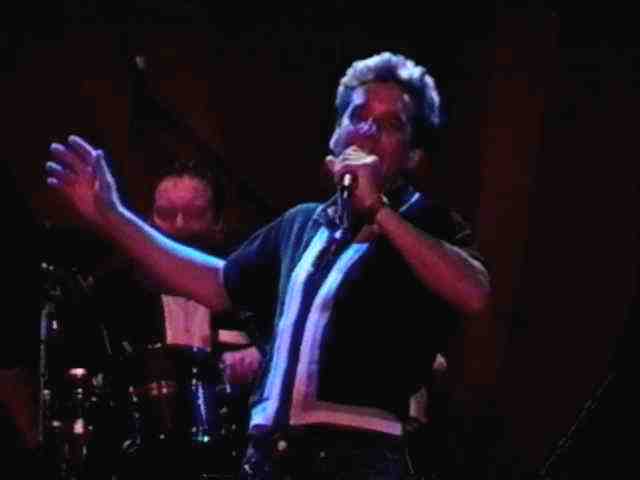 Greg's old friend Michael Andrew from Swingerhead sang "Route 66".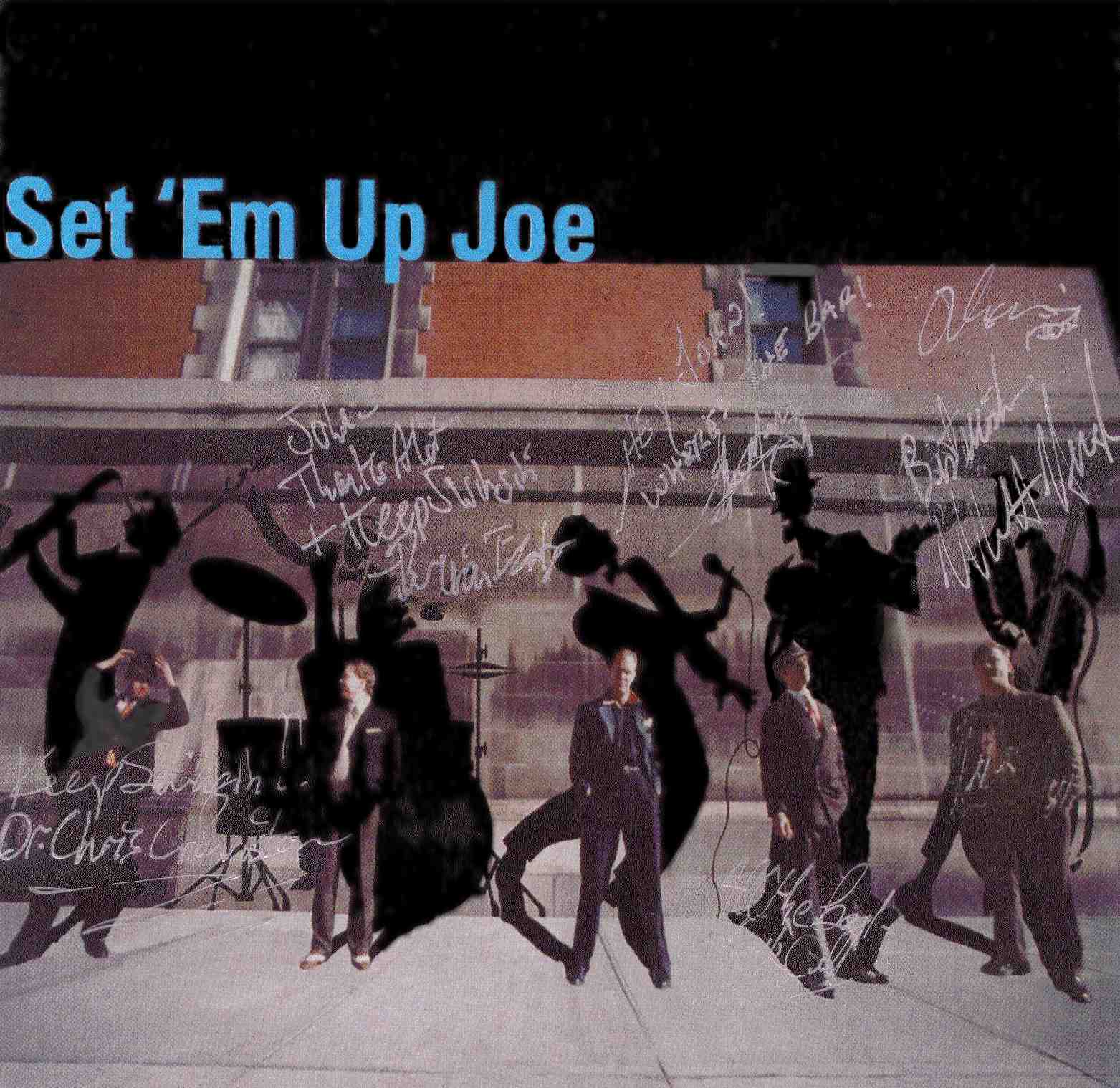 This is what I got the band to sign.
DISCOGRAPHY

Set 'Em Up Joe
HOME